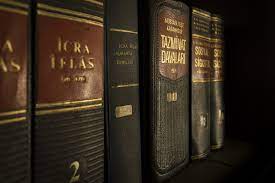 Who said we shouldn't judge a book by it's cover, because it's partially hog wash. To judge is to form an opinion or conclusion. At times, it's completely appropriate and a matter of our safety. For example, judging illicit drugs as harmful to your health, family and future is a good thing. So yes, a business is judged by the first impression which is usually it's exterior appearance.
Living in the fastest growing county in Georgia, I've watched a tremendous amount of growth over the last decade. Dated buildings that have not been maintained now look run down and abandoned. Tenants have moved to the new retail spaces, or permanently closed due to lack of shoppers. The appearance of a shopping center and store front are important to customers, and therefore important to tenants. Tenants want to be where customers are, and customers want to be in a clean, safe shopping area.
I'm a Kroger shopper for the most part because of it's natural & organic clean store brand, Simple Truth. Last night, I shopped at Ingles, because an item I needed was out of stock at Kroger. There were only a handful of patrons at Ingles, and Kroger was packed as usual. Ingles is a great grocery store, and I actually prefer it's meat selection. So why are shoppers flocking to Kroger? Why do they prefer congested aisles, a packed parking lot, and lengthy lines over the ghost town at Ingles?
Kroger is in a brand new shopping center. It's appearance is modern, clean and welcoming. In all honesty, our local Ingles store isn't. The free standing store is in a dated shopping center. That shopping center showcases mildew on the brick walls and sidewalks; the parking lot is worn, deteriorating and most of the asphalt is broken. Is this enough to detour customers? Sure, it is! No one is drawn to worn over new.
If you're concerned about how customers might be judging your business, read some tips in our blog First Impression is the Only Impression.